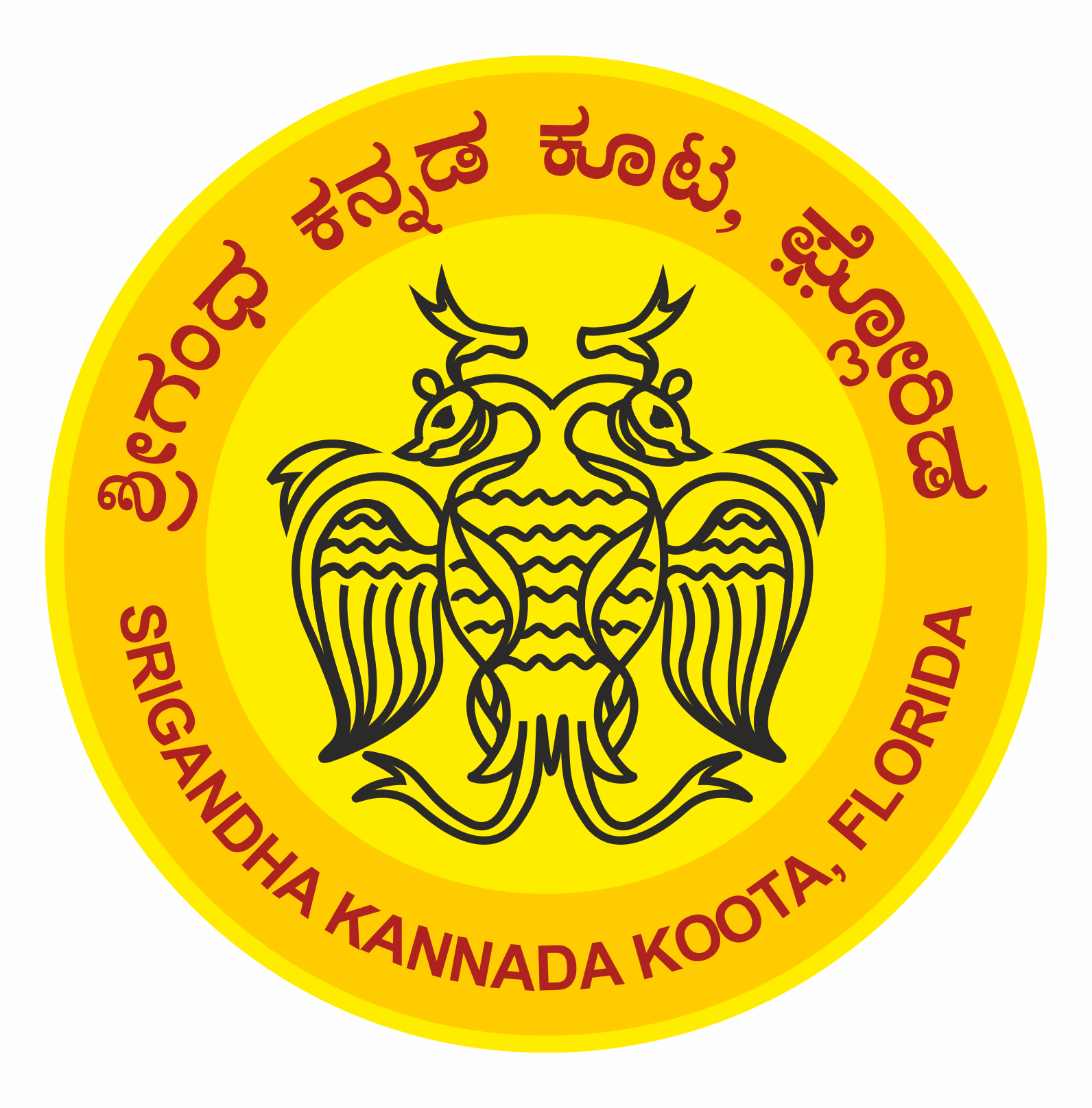 SRIGANDHA : SILVER JUBILEE
In the year 1992, a small group of Kannadigas in Florida had a big aspiration. Their goal was to unite all the Kannadigas of Florida and promote the rich culture of Karnataka. The main intent was to pass on the tradition of Karnataka to the next generation growing up in America, and to instill in them, an awareness of their roots. They named this organization "ಶ್ರೀಗಂಧ" (Srigandha) in honor of the fragrant Sandalwood tree of Karnataka. Here are the highlights to commemorate its growth through the years.
November 1992. Radisson Inn, Orlando.
- Cultural program presented by local talent of all ages.
- Women's session and Youth session.
- Authentic and tasty Karnataka food.
- An evening with music and dance lead by a DJ.
 
May 1994. Radisson Inn, Orlando.
- Cultural activities and sumptuous food.
- Sri Sant Keshava Das, an iconic Harikatha Daasaru from Bangalore addressed the gathering.
 
November 1995. West Palm Beach.
- The children of prior years, now in their teens, participated enthusiastically in many activities.
- The fundamental desire of the adults seemed to be achieving its goal.
 
May 1997. India Cultural Center, Tampa.
- Cultural show and indoor games.
- Youth sessions, group meetings and talks on health awareness by volunteer health specialists.
 
- It was a two-day get together.
- Manjula Gururaj and party, performed with their orchestra.
- Yashawant Sardeshpande and troop performed a hilarious drama "All the best".
- Mimicry by Dayanand and Kannada Bhavagethae by Puttur Narasimha Nayak.
- All this was in addition to local programs. Nijakku Habba !
 
September 2000. Hindu Temple Hall, Tampa.
- Yakshagana :Performed by artists from Karnataka.
- Kavya Chitra: Fusion of poetry and art. As the poet composed his poetry on the spot, the artist painted the picture, illustrating the poem. Paintings were then sold to the highest bidder in the audience.
 
April 2002. Marriott Hotel, Fort Lauderdale.
- Cultural program in the Shiva Vishnu temple.
- Evening cruise on the Atlantic.
- Next day lunch was an outdoor Masala Dosa party in a park.
 
September 3, 4 & 5,2004: Srigandha and AKKA hosted the 3rd World Kannada Convention at the luxurious Gaylord Palms Resort in Orlando.
- It was a three-day event and was a great success, in spite of a major hurricane. It began with the Merevanigae of Sri Krishnadevaraya with his entourage and displayed the glory of the Vijayanagara Empire. The talent and exhibits of the rest of the program was stupendous.
 
- Srigandha Kannada Koota honored many artists, authors, dramatists, dancers, musicians and humorists.
- Master Hirannaiah graced Srigandha with performances of Nadubeedi Narayana and Bhrashtachaara.
- Dances of India, was presented by the Natya Institute of Kathak and Choreography.
- Local residents enjoyed dinner and a Kannada movie in a large group.
- Picnics are held annually during the Karnataka Rajyothsava period.
- Major festivals like Shankranthi, Ugadi, Ganesha Chaturthi and Deepavali are celebrated every year.
- Charitable organizations are receiving recognition and support.
- Srigandha Kannada Koota is a part of the Federation of Indian Associations of Tampa Bay and participates in all events, including cooking, singing, dance and Rangoli competitions.
- Additional goals are being added as the Kannadigas from Karnataka become the Kannadigas of America.
 
May 2012 : Hindu Temple Hall. Tampa.
- Musical concert presented by noted Kannada playback singer, Ajay Warrier and Divya Raghavan.
 
2013: Srigandha Camp at Lake Louisa State Park near Orlando.
- Srigandha Kannada Koota celebrated its twentieth anniversary.
- Comedy by famous comedian and dramatist Sri Yashavanth Sardeshpande.
- Music by Ajay Warrier.
- Variety entertainment by local artists.
 
2013: Srigandha Camp at Lake Louisa State Park near Orlando.
2014: Mruthyunjaya Doddawade Sangeetha Sanje., Hasya by Smt. Sudha Beragur
2015: The famous Mukyamantri Chandru performed his drama Mukhyamantri along with local artists.
2016: Ugadi celebration. Cultural program by local artists and music by Smt. Ratnamala Prakash.
2017: Ugadi celebration. Music concert by Smt. Manjula Gururaj and Sri Badri Prasad.
January 2018: Sankranthi celebration and election of new office bearers.
April 2018: Ugadi celebration and music concert by Smt. Sunita and Smt. Anita Anantaswamy with festive dinner.
Srigandha Kannada Koota celebrates its Silver Jubilee in September 2018.
On this distinguished occasion, let us all get together as one Kannada Kutumba, to celebrate the memories of yesterday, the joys of today and the hopes of tomorrow.