25th Anniversary Celebration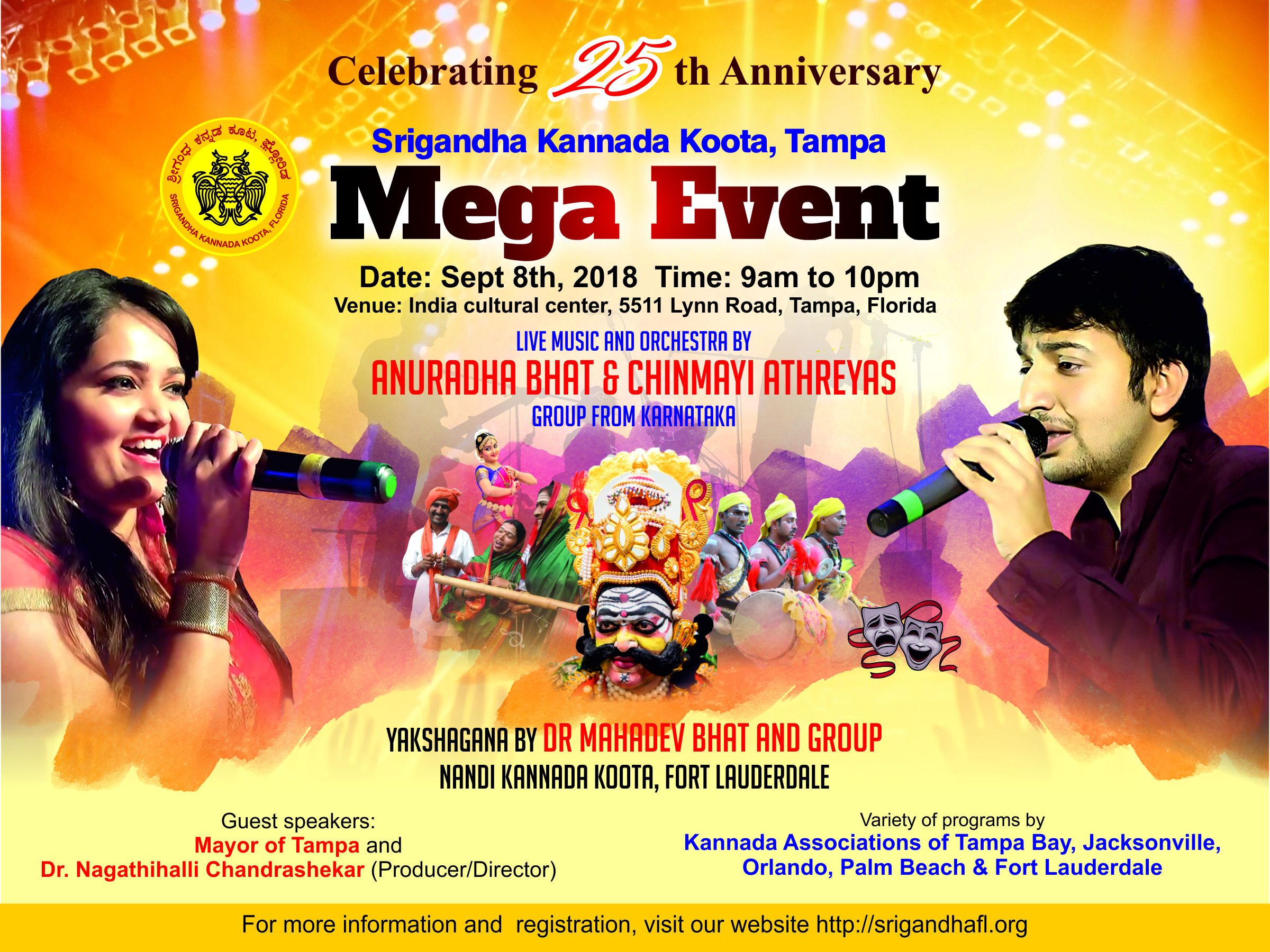 Guest Speaker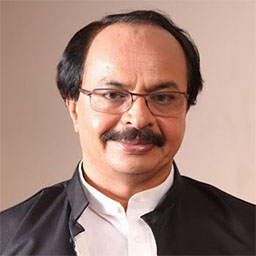 ನಮಸ್ಕಾರ ಕನ್ನಡ ಬಾಂಧವರಿಗೆ,
ನಮ್ಮ ಶ್ರೀಗಂಧ ಕನ್ನಡ ಕೂಟದ ೨೫ನೆಯ ವಾರ್ಷಿಕೋತ್ಸವದ ಸವಿನೆನಪಿನ ಸಲುವಾಗಿ ಹೊರತರಲಿರುವ ಸ್ಮರಣ ಸಂಚಿಕೆಗಾಗಿ ನಿಮ್ಮೆಲ್ಲರ ಬರವಣಿಗೆಗಳನ್ನು ಆಹ್ವಾನಿಸುತ್ತಿದ್ದೇವೆ. ಎಲ್ಲರೂ ಉತ್ಸುಕತೆಯಿಂದ ಭಾಗವಹಿಸುವಿರಾಗಿ ನಂಬಿದ್ದೇವೆ.
-ಶ್ರೀಗಂಧ ಸ್ಮರಣಸಂಚಿಕೆ ಸಮಿತಿ
Srigandha Kannada Koota, and its souvenir committee is pleased to invite you all to send your literary and artistic creations for publication in the Silver Jubilee Souvenir.
1)  Article may be in Kannada or English (preferably in Kannada) - Maximum of 3 pages

2) All writings (Essays, Poems, Short stories) must be original, with any reference to the source of info/pictures, etc.

3) All writings must be submitted as MS Word files (Kannada articles may be created using Baraha or similar software and copied to Word)

4) High quality pictures are accepted as illustrations

5) Souvenir committee reserves the rights to decide if an article is published or not and their decision is final. Editing the length and content of the article to suit the purpose of the publication is strictly at the editorial committee's discretion. All efforts will be made to preserve the originality and the intent of the article.
Send your article before July 1, 2018 to srigandhasouvenir@gmail.com 
We are looking forward with great enthusiasm for your participation and support.
Suggested topics for the articles: Anything related to "Anivasi kannadigara jeevana" ( Either in USA or in India).
Younger kids can write about "Ajjanamane favorite memories" or "Funny experience from my Kannada class", etc. Kids who are in college can write about their first year college experience or any advice to the younger kids.
Note: We encourage you to submit other Creative work such as crossword puzzle, riddles etc. related to the topic. Also we invite you to send some very traditional recipes from Karnataka.
Contests for kids: Souvenir committee is also announcing a "Short story contest" and an "Art contest" for kids between ages 6 and 16.
Rules for submitting short story are the same as the rules mentioned above for the articles.
Theme for the Artwork contest is "Habbagalu"(Festivals) or "Prakrithi" (Nature)
Photo of the Artwork must be in .JPG,.JPEG,.PNG format and in high resolution. 1st and 2nd Prize winners will be featured in the souvenir. Top 5 will be displayed at the event.
Please visit the website for more info: http://www.srigandhafl.org/
We apologize for the inconvenience.. Article submissions is closed..
| | | |
| --- | --- | --- |
| NAME | ROLE | EMAIL |
| Vijaya Prakash | President |   |
| Dr. Haravu Lokesh | Event Chair |   |
| Geetha Sharma | Chair | geetha_sharma@yahoo.com |
| Dr.UB Vasudev |   |   |
| Asha Deshpande |   |   |
Fund Raising /Finance Committee
| | |
| --- | --- |
| NAME | ROLE |
| Dr.Somashekar Palleghar | Chair |
| Dr.Vijay Narasimha | Co Chair |
| Dr.Nagaraj Sharma |   |
| Vijaya Prakash |   |
| Gangadhar Ganga |   |
| Govind Gouder |   |
Food Committee
| | |
| --- | --- |
| NAME | ROLE |
| Nithya Kora | Adviser |
| Uma Setty | Chair |
| Veena Gowda | Co Chair |
| Shantha Prassanna |   |
| Geetha Pallegar |   |
| Chaithra Bhavani |   |
| Nalini Muthunjaya |   |
Kannada Kali Committee
| | |
| --- | --- |
| NAME | ROLE |
| Shylaja Prakash |   |
| Vinutha Gouder |   |
| Sanjay Kulkarni |   |
| Ashwini Rao |   |
| Prashanth |   |
Sports Committee
| | |
| --- | --- |
| NAME | ROLE |
| Venu Kulkarni |   |
| Harshith Gowda |   |